Clarington is a municipality rich in history. Sports figures being one of them. The inductees this year represent the dedication that Clarington residents have towards their community, proving that the region is an excellent place to call home.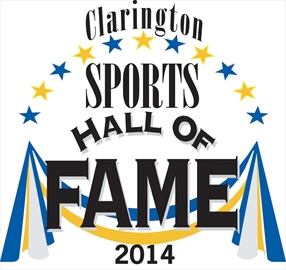 Annual induction ceremony Oct. 25 in Bowmanville
The Clarington Sports Hall of Fame will officially welcome six new inductees on Saturday, Oct. 25 at the Garnet B. Rickard Recreation Complex.
Canadian Football Hall of Famer, Henry 'Gizmo' Williams, a two-time Grey Cup champion with the Edmonton Eskimos, will serve as guest speaker this year. The ceremony will begin with cocktails at 5:30 p.m., include a three-course dinner, and conclude following inductee presentations at around 10:30 p.m.
Tickets are available and can be purchased for $55 at the rec complex, 2440 Highway 2 W., in Bowmanville. Call 905-623-5728 or e-mail abate@clarington.net for more information.
Full Story: http://www.durhamregion.com/sports-story/4884512-clarington-sports-hall-of-fame-set-to-grow-by-six/