Bowmanville and Clarington have many attractions, and the historic Bowmanville Zoo is definitely one of them. Wether you are looking to move to the area, or curious about the resale value of your home, tourism attractions such as this benefit quality of life in the area, as well as resale values.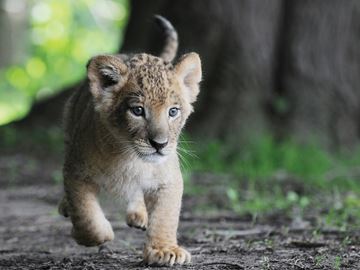 Aslan and Roman chosen from thousands of contest entries
CLARINGTON -- The contest is over and the boys have their names.
Two lion cubs born at the Bowmanville Zoo in early June have officially been named following a contest where the public was asked to e-mail in ideas.
Roman and Aslan were the names chosen from the thousands of suggestions submitted during the contest. The two are part of a litter of four lion cubs and are nearing eight weeks old. According to zoo staff more than 2,000 e-mails were sent for the contest, with some suggesting as many at 10 to 20 names. Lauren Broley and Marven Whidden are being credited for the winning ideas.
The plan is to send the two cubs to Africa when they are around three years old to bolster its dwindling lion population.
Currently Roman remains with his brother Congo and sister Frieda at the Bowmanville Zoo while Aslan is on loan to another zoo until the fall.
Full story: http://www.durhamregion.com/news-story/4725477-bowmanville-lion-cubs-named/